The power engineering
In the early 1990s, the natural gas and electricity outage caused by Armenia created serious problems in power supply in the Nakhchivan Autonomous Republic.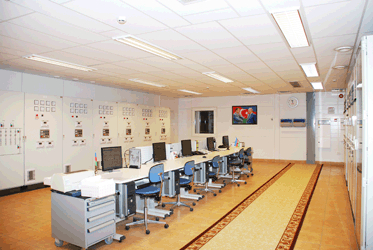 However, thanks to the active work of the then chairman of the Supreme Council of the Autonomous Republic, national leader Haydar Aliyev, and as a result of the negotiations with Turkey and the Islamic Republic of Iran some measures were taken to export electricity to the autonomous republic and the problem was partially overcome.
According to the agreement signed between the Republic of Azerbaijan and the Islamic Republic of Iran in 2004, since the end of 2005 the Autonomous Republic have been provided with the natural gas from Iran by exchange. At present, the entire territory of Nakhchivan is supplied with gas.
The natural gas transportation did not only reduce the demand for electric power, but also afforded great opportunities for meeting this demand by the domestic production.
The demand for electrical energy was continuously met through 22-megawatt Araz hydroelectric power station, 87-megawatt Nakhchivan Module power plant, 60-megawatt Nakhchivan Gas-Turbine power plant, 22-megawatt Bilev hydroelectric power station built on the H.Aliyev water reservoir.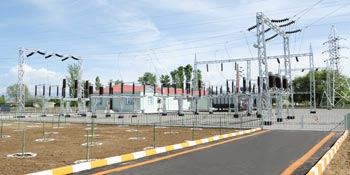 In the framework of the energy security related measures, the construction of 20.5-megawatt Arpachay hydroelectric power station in Sharur district was completed in 2013.  
The construction and equipping of 110/35/10 kV "Ordubad" electric power substation in Ordubad district, and the reconstruction of 35/10 kV "Khanliglar" electric power substation in Sharur district was completed. 
Natural gas supply for consumers is of great importance in the Autonomous Republic. 81,162 people were provided with the natural gas and the construction of Nakhchivan-Sadarak high-pressure main gas pipeline of 81.6 kilometre length was completed in 2013. 
As a result of the measures taken, the autonomous republic has changed from being an energy importer into the exporter role.